Plastics
A Personal Journey Through Time:
A Documentary Short
American Petrotopia
"The daughter of a plastics manufacturer assesses the toxics that get passed from one generation to another, in her family and yours. First published in 2015, this story, like petrochemistry, stays with you." —Longreads.com
"Make(s) plastic achingly personal." —Toxic Legacies
"The way Altman's essay tentacles in many directions is a simulacrum of the subtle pervasiveness of plastic itself and the ways in which it permeates our lives. It's around us, in us, of us... It's a complicated piece that has left me with a lot to think about..." —Amanda Giracca for Vela
"We must be more plastic— willing to adapt as changing environmental conditions press us."
Herbst Theater, San Francisco | 10.10.2017
Watch Rebecca's TEDx talk here.
*Thanks to Kate Orff, Justin Hofman, Max Liboiron/CLEAR, Five Films, All Things Bakelite, and Chelsea Rochman & colleagues for permission to feature their maps, art, images, data and footage, and to Igor Celikovic, for helping to construct additional slides.
A cultural history of the plastic bag
Featuring the photography of urban landscape photographer, Jan Staller.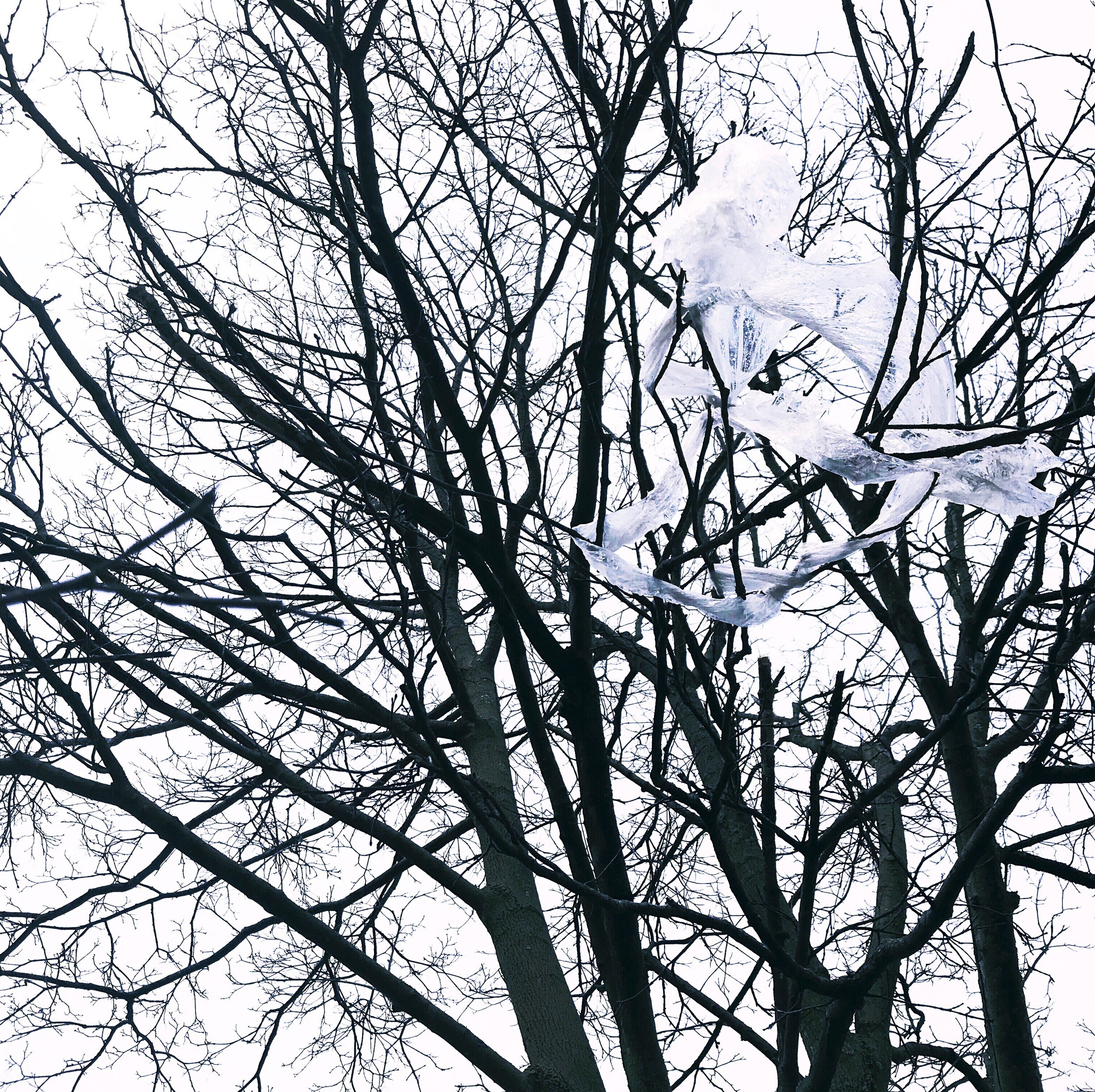 "The life of a plastic bag is really an endless series of entanglements."
Histories of Industrial Chemistries
The organic compounds that enabled industrialization have unintended, long-lasting consequences for the planet's life.
The Atlantic (2017)
On time capsules, Teflon, the atom bomb
and the fluorocarbon chemistry that made them possible.
Aeon (2019)
See also:
The Proving Grounds: Fluorocarbons and the Bomb
Presented at The National PFAS Conference, Northeastern University, June 11, 2019
Video forthcoming. Slides here.
About Rebecca
Rebecca Altman is a writer and sociologist. Her work explores the social history of chemistry, plastics, pollution and environmental legacy— what we pass from one generation to the next. Recent essays have been published by The Atlantic, Aeon Magazine, Orion Magazine, Topic, Terrain, Brain, Child, and ISLE.
She is represented by Katie Grimm of Don Congdon Associates and is at work on a manuscript— an intimate history of plastics.
Rebecca holds a PhD in environmental sociology from Brown University, and serves on the Board of Directors of the Science and Environmental Health Network, a national think-tank. With SEHN, she has worked on projects from the rights of future generations to a livable planet to the perpetual care of communities affected by chronic contamination.
She has taught courses on environmental health and justice for the Community Health Program at Tufts University, and speaks on topics ranging from plastics to legacy contaminants and creative nonfiction. Her research on biomonitoring, body burden(s), the environmental health movement, and toxic exposure has been published in such journals as The American Journal of Public Health, Environmental Health Perspectives, and the Journal of Health and Social Behavior.
Originally from New Jersey, Rebecca now lives in Providence, Rhode Island with her husband, their two sons and her father-in-law.
Follower her on Twitter: @rebecca_altman
Contact ME
Please complete the form below